Clearwater Dentistry
DENTURES
Creating beautiful smiles is our specialty!
Clearwater Dentistry
DENTURES
Creating beautiful smiles is our specialty!
BUILDING COMFORT AND CONFIDENCE
Losing a tooth or two can have a dramatic effect on your appearance, making you look older or worse for wear. And even if you make peace with the aesthetics of it all, not putting in dentures or dental implants where you have lost your teeth could have far-reaching impact on your dental health. Getting dentures isn't something that's just for seniors anymore – anyone who has lost more than a few teeth might want to consider getting this simple fitting done by a good cosmetic dentistry specialist.
With over 25 years of experience in cosmetic dentistry, Dr. Williams and his team will make sure that the aesthetics and functionality of your smile are repaired and maintained.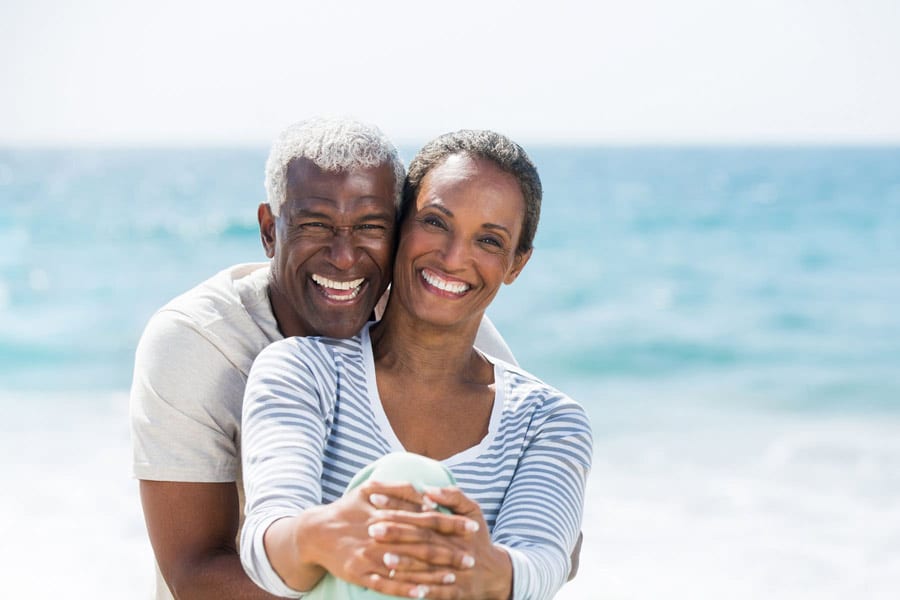 MISSING TEETH CAN IMPACT QUALITY OF LIFE AND ORAL HEALTH
If you've lost a tooth you'll know how annoying it can be on a day-to-day basis. You may not be able to bite your food as easily or might even find that chewing is now difficult with a missing tooth or two. And the more teeth you're missing, the worse this gets. You may no longer enjoy the foods you used to or find yourself frustrated. Losing more teeth can even affect how you speak and what you sound like when you're talking.
It has even been known to cause bone loss and tooth decay. When you lose a tooth it creates a gap that can cause surrounding gum tissue to sag and weaken the strength of the grip of surrounding teeth as well. It may even cause you to lose the teeth around the gap earlier than you should have.
A gap also allows food to accumulate in the open areas. If you're not careful, it may even hasten plaque build up on the adjoining teeth which are now more exposed.
This is why it is so important to have dentures fitted sooner rather than later.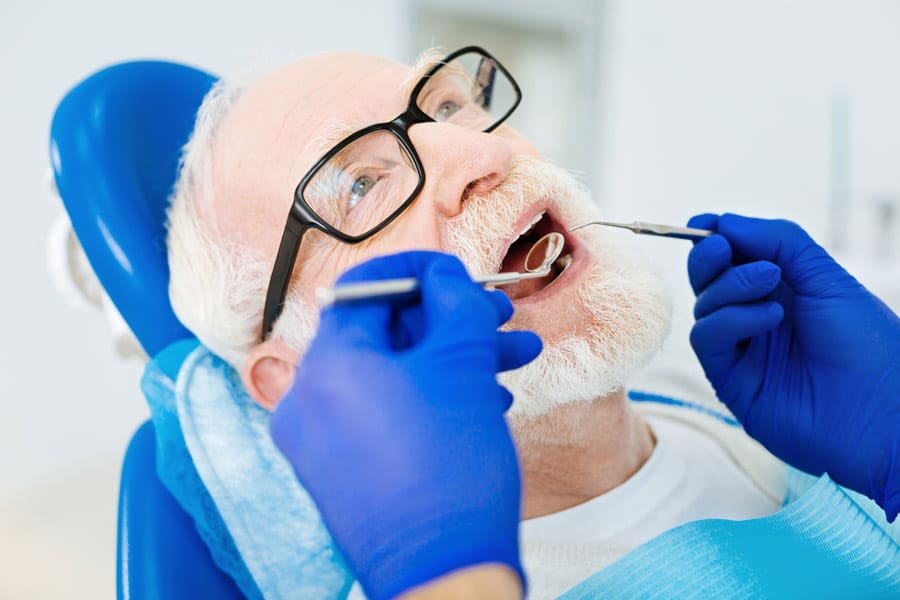 WHAT ARE DENTURES?
Dentures are prosthetics designed to replace any lost teeth. They are fitted to each person individually and made to resemble your original teeth as closely as possible. Dentures are supported by both the hard and soft tissues present in the oral cavity. You could opt for the traditional dentures which are removable or look for an alternative solution to your problem by getting dental implants.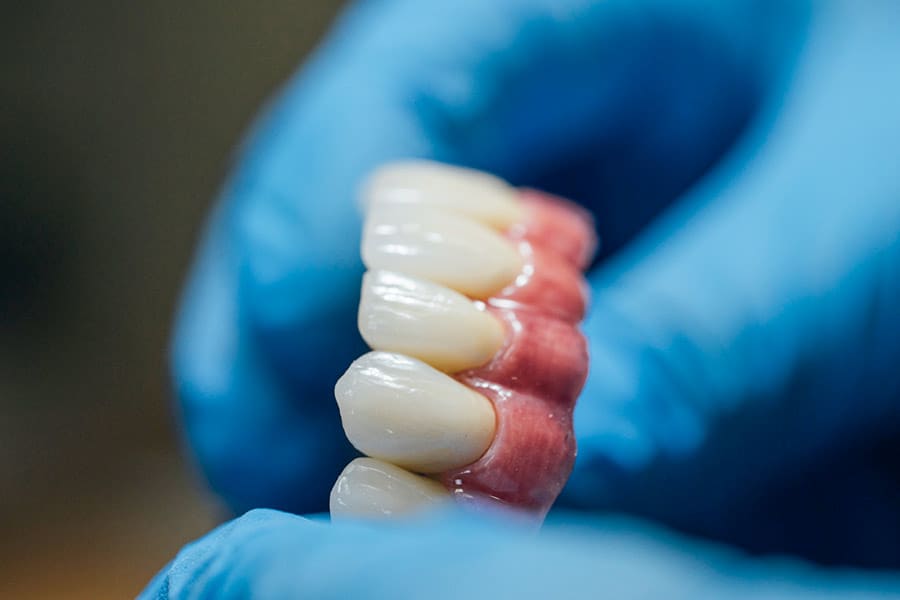 TYPES OF DENTURES
Classic, removable dentures are referred to as "traditional dentures," and are the option many patients decide upon. The other choice you have is to get implant-supported dentures that make the greatest strides in cosmetic dental surgery in terms of offering a lasting solution. These are held firmly in place and by metal posts fused with the bones of your jaw. Due to their structure, implanted dentures don't shift when you eat or talk.
Depending on how many teeth you've lost and which ones they are, you may require partial dentures or full dentures. As the names suggest, partial dentures are designed to fit in where a couple of teeth are missing, assuming your other teeth are still healthy and haven't fallen out. In this style of denture, you will wind up with a combination of dentures fitted between your own teeth. Full dentures are ideal for someone who has lost almost all or all of their teeth. This kind of denture is designed to replace all your natural teeth.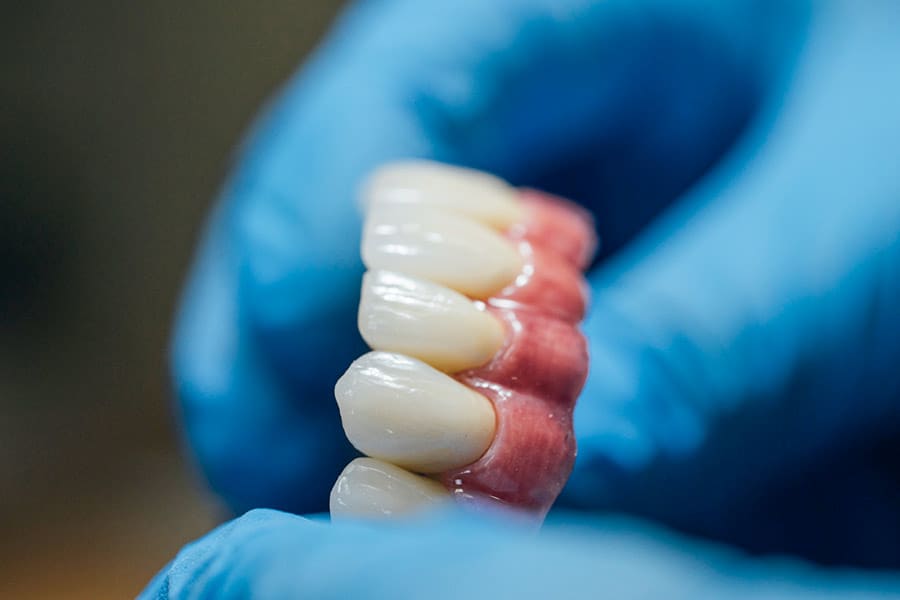 NATURAL LOOKING DENTURES HELP YOU TURN BACK THE CLOCK
As the years wear on, everyone loses a few teeth. But there's no reason for you to live with the discomfort of missing teeth. With a good quality denture, your set of pearly whites will be as good as new. The dentures available today are an amazingly close replica of your own teeth and this natural-look will make it easy for you to adjust to your restored youthful appearance! In fact, it'll be hard for others to tell that they are dentures and not your own set of teeth.
Another reason to get dentures is that it helps restore the shape of your gums and jaw line which in the absence of teeth may start to sag or change shape.
GETTING FITTED FOR YOUR DENTURES
Getting dentures is painless. Once you make an appointment to be fitted, the dentist will make a mold of your teeth and gums so that the dentures can be made to fit your mouth perfectly. You may be asked to choose the color and style of teeth and gum material used to make your dentures. After a fitting trial or two, the final dentures are fitted. Remember to follow the oral hygiene suggestions that your dentist makes to keep your dentures clean.
DON'T PUT OFF GETTING DENTURES!
If you're still on the fence about getting dentures, a chat with the team at Clearwater Smiles Dentistry could put your mind at ease. The dental team has served the community for over 27 years and is a trusted name in the area. You'll be welcomed just as warmly in this family-friendly cosmetic dentistry clinic. In Dr. Allen Williams' able hands, you'll soon be able to restore your youthful look. It's time to say goodbye to issues with chewing, eating, and oral hygiene problems. Simply call or drop in at 1527 S Highland Ave, Clearwater, Florida for a consultation.